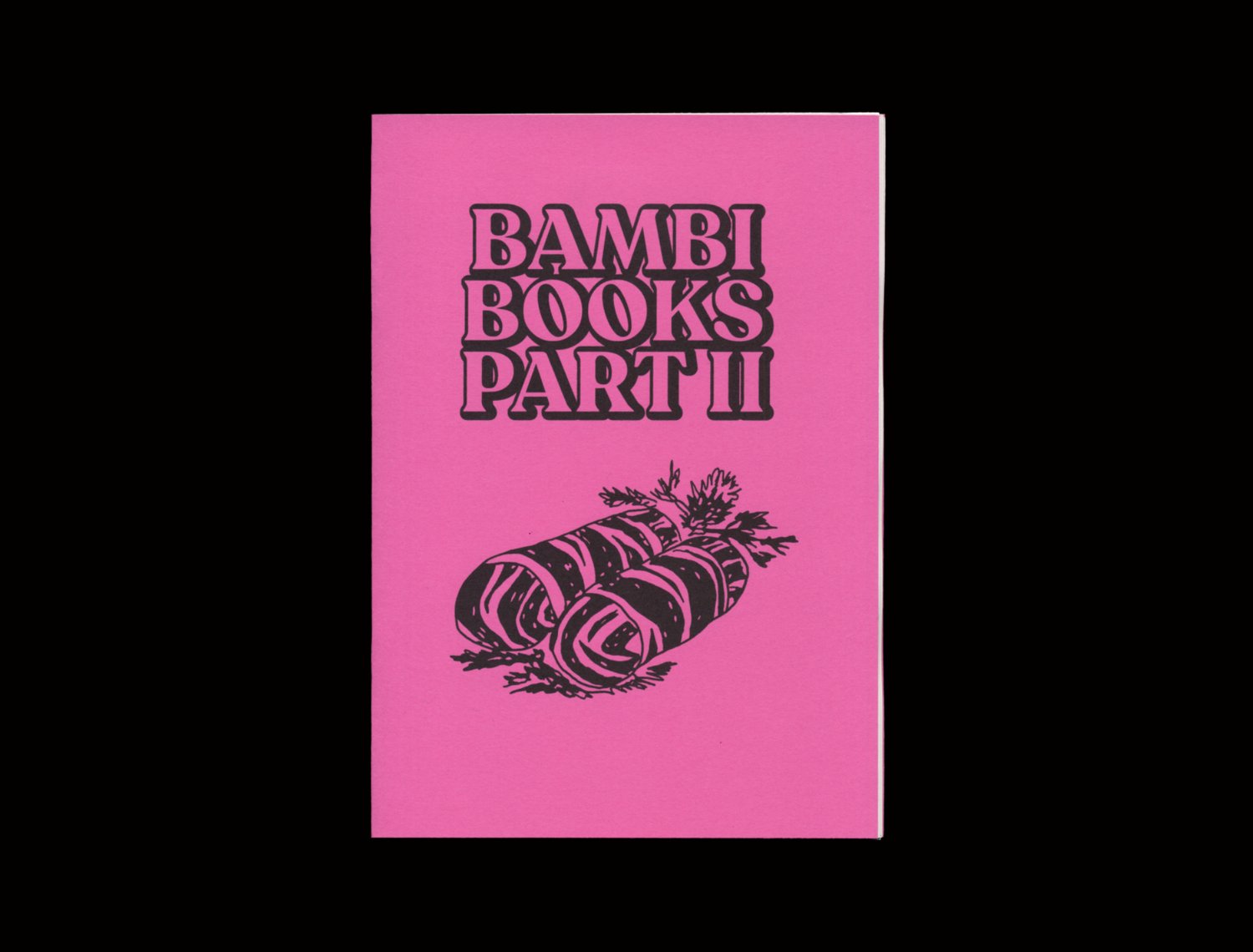 'Bambi Books Part II'
is a collection of drawings
originally made on coloured
paper durning 2018 and 2019.
The zine has 20 pages (21 x 14,8
cm) and is made using a copy
machine. Copied on 80 grams
pearl grey paper with a 160
grams cover printed on dark
pink paper.